Product Description
1111111111111111111111111111111111111111111111111111111111111111111111111111111111111111111111111111111111111111111111111111
| | | | | | | |
| --- | --- | --- | --- | --- | --- | --- |
| Item No. | φD | L | L1 | W | M | Tighten the strength(N.m) |
| SG7-11-30- | 30 | 50 | 18.5 | 13 | M3(4) | 1.2 |
| SG7-11-40- | 40 | 66 | 25 | 16 | M4(6) | 2.7 |
| SG7-11-55- | 55 | 78 | 30 | 18 | M5(4) | 6 |
| SG7-11-65- | 65 | 90 | 35 | 20 | M5(6) | 6 |
| SG7-11-80- | 80 | 114 | 45 | 24 | M6(8) | 10 |
| SG7-11-95- | 95 | 126 | 50 | 26 | M8(4) | 35 |
| SG7-11-105- | 105 | 140 | 56 | 28 | M8(4) | 35 |
111111111111111111111111111111111111111111111111111111111111111111111111111111111111111111111111111111111111111111111111111111111111111111111111111111111111111111111111111111111111111111111111111111111111111111111111
| | | | | | | | | |
| --- | --- | --- | --- | --- | --- | --- | --- | --- |
| Item No. | Rated torque | Maximum Torque | Max Speed | Inertia Moment | N.m rad | Tilting Tolerance | End-play | Weight:(g) |
| SG7-11-30- | 7.4N.m | 14.8N.m | 20000prm | 8.7×10-4kg.m² | 510N.m/rad | 1.0c | +0.6mm | 50 |
| SG7-11-40- | 9.5N.m | 19N.m | 15000prm | 1.12×10-3kg.m² | 550N.m/rad | 1.0c | +0.8mm | 120 |
| SG7-11-55- | 34N.m | 68N.m | 13000prm | 4.5×10-3kg.m² | 1510N.m/rad | 1.0c | +0.8mm | 280 |
| SG7-11-65- | 95N.m | 190N.m | 10500prm | 9.1×10-3kg.m² | 2800N.m/rad | 1.0c | +0.8mm | 450 |
| SG7-11-80- | 135N.m | 270N.m | 8600prm | 1.9×10-2kg.m² | 3600N.m/rad | 1.0c | +1.0mm | 960 |
| SG7-11-95- | 230N.m | 460N.m | 7500prm | 2.2×10-2kg.m² | 4700N.m/rad | 1.0c | +1.0mm | 2310 |
| SG7-11-105- | 380N.m | 760N.m | 6000prm | 3.3×10-2kg.m² | 5800N.m/rad | 1.0c | +1.0mm | 3090 |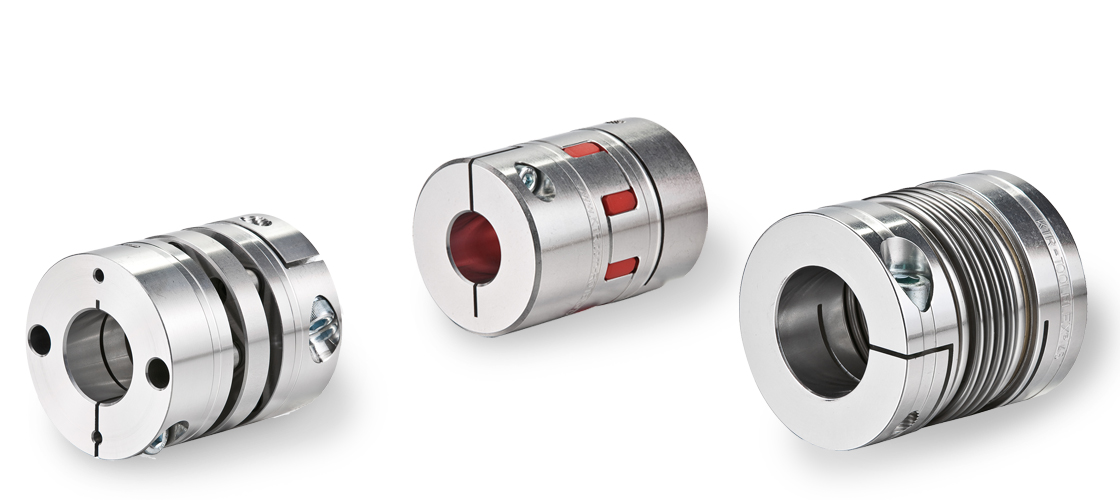 Specific Safety Guidelines for Installing and Using Servo Couplings
Servo couplings are crucial components in motion control systems, and their installation and usage require adherence to specific safety guidelines to ensure safe operation and prevent accidents. Here are some essential safety considerations:
Read the Manufacturer's Instructions:

Always read and follow the manufacturer's installation and usage instructions for the specific servo coupling model. Each coupling may have unique requirements and limitations that need to be understood before installation.

Inspect the Coupling:

Prior to installation, inspect the servo coupling for any signs of damage or defects. Do not use a coupling that appears to be damaged, as it may compromise the overall performance and safety of the system.

Proper Alignment:

Ensure the correct alignment of the shafts before installing the servo coupling. Misalignment can cause excessive stress on the coupling and lead to premature failure.

Secure Mounting:

Ensure that the servo coupling is securely mounted to the shafts and other components. Use appropriate fasteners and follow torque specifications provided by the manufacturer.

Use Safety Guards:

In some applications, moving parts of the servo coupling may pose a risk of entanglement or pinch points. Consider using safety guards or covers to protect personnel from potential hazards.

Stay within Load and Torque Ratings:

Do not exceed the maximum load and torque ratings specified by the manufacturer. Overloading the servo coupling can lead to catastrophic failure.

Regular Inspection and Maintenance:

Perform regular inspections of the servo coupling and associated components. Check for wear, misalignment, and any other issues that may affect the coupling's performance.

Operating Environment:

Consider the operating environment and choose a servo coupling material that can withstand the conditions, such as temperature, humidity, and exposure to chemicals.

Electric Safety:

If the servo coupling contains electrical components, follow electrical safety guidelines when installing and connecting these elements.

Training and Awareness:

Ensure that personnel involved in the installation, operation, and maintenance of the motion control system are adequately trained and aware of the safety guidelines and potential hazards.
Following these safety guidelines will help ensure the safe and efficient operation of the servo coupling and contribute to the overall safety of the motion control system and personnel involved.
Considerations for Selecting Servo Couplings in High-Speed Applications
High-speed applications present unique challenges that require careful consideration when selecting servo couplings. Here are specific factors to keep in mind:
Torsional Stiffness: In high-speed applications, torsional stiffness is crucial to ensure rapid response and accuracy. A coupling with sufficient torsional stiffness reduces torsional deflection and maintains precise motion control even at high speeds.
Dynamic Balance: High-speed operation can magnify any imbalances in the servo system. Choosing a servo coupling with dynamic balance helps minimize vibration and prevents excessive wear on the motor and bearings.
Material Selection: The material of the servo coupling should be carefully chosen to withstand the high rotational speeds and avoid resonance issues. Consider materials with high strength, low inertia, and excellent fatigue resistance to ensure reliability in high-speed applications.
Backlash: High-speed systems require quick changes in motion direction. Selecting a zero-backlash coupling reduces the chances of sudden impacts and vibrations due to backlash, ensuring smooth and accurate motion.
Inertia: The inertia of the servo coupling should be minimized to reduce the system's overall inertia and allow for rapid acceleration and deceleration without sacrificing performance.
Temperature Resistance: High-speed operation can generate heat, so the chosen coupling should have good temperature resistance to prevent premature failure or deformation.
Bearing Loads: Consider the loads exerted on the motor and driven load bearings at high speeds. The coupling should be capable of handling these loads without causing excessive wear on the bearings.
Installation and Alignment: Proper installation and alignment of the servo coupling are critical in high-speed applications. Ensure precise alignment to avoid introducing additional stresses and misalignments that can compromise system performance.
Service Life and Maintenance: Evaluate the expected service life of the servo coupling under high-speed conditions and consider the maintenance requirements to ensure long-term reliability.
By considering these specific factors, engineers can select the most suitable servo coupling for high-speed applications, optimizing performance, accuracy, and efficiency while minimizing wear and vibration issues.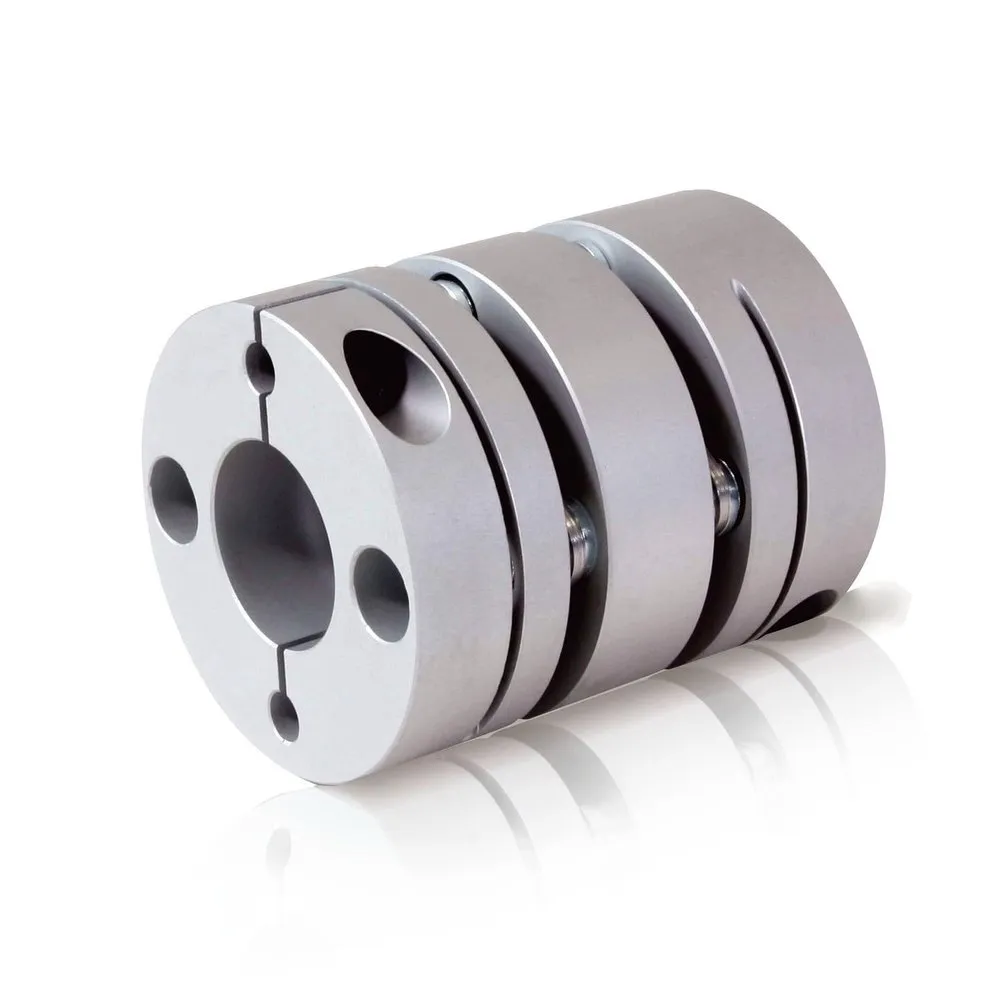 Finding Reputable Suppliers or Manufacturers of Servo Couplings for Specific Automation Needs
When looking for high-quality servo couplings to meet your specific automation needs, it's essential to find reputable suppliers or manufacturers. Here are some methods and resources to help you in your search:
1. Online Search Engines:

Use popular search engines like Google or Bing to find suppliers and manufacturers of servo couplings. Try using specific keywords related to your automation needs, such as "high-torque servo couplings" or "precision motion control couplings."

2. Industry Directories:

Check industry directories and databases that list suppliers and manufacturers of motion control components. Websites like Thomasnet, GlobalSpec, and Alibaba can be helpful in finding reputable companies.

3. Trade Shows and Conferences:

Attend industry-specific trade shows, exhibitions, and conferences related to automation and motion control. These events often feature numerous suppliers and manufacturers showcasing their products, giving you a chance to interact directly with them.

4. Motion Control Associations:

Explore websites and directories of motion control associations or societies. They often have lists of member companies that are reputable and adhere to industry standards.

5. Online Marketplaces:

Visit online marketplaces like Amazon, eBay, or specialized platforms for industrial equipment. While using these platforms, it's crucial to verify the seller's reputation and read customer reviews.

6. Industry Forums and Communities:

Participate in online forums or communities related to automation and motion control. Here, you can seek recommendations from experienced professionals or inquire about their experiences with specific suppliers or manufacturers.

7. Recommendations:

Ask for recommendations from colleagues, peers, or industry experts who have experience in automation and have worked with servo couplings. Their insights can lead you to reliable suppliers.

8. Supplier Websites:

Visit the websites of potential suppliers or manufacturers. Look for information about their product offerings, certifications, manufacturing processes, and customer reviews or testimonials.

9. Request for Quotations:

Contact multiple suppliers and request quotations based on your specific requirements. Compare the offerings, technical support, and pricing before making a decision.

10. Technical Support and Customization:

Consider suppliers or manufacturers who offer technical support and the option for customization to ensure that the servo couplings meet your precise automation needs.
Remember to assess the supplier's reputation, product quality, certifications, and customer service before making a purchase. Taking the time to research and choose a reputable supplier will help ensure that you receive high-quality servo couplings that meet your specific automation requirements.



editor by CX 2023-10-08