Product Description
| | |
| --- | --- |
| Product Name | Oldham coupling |
| Material | Aluminum  |
| Type | OC16-63 |
| Structure  | Setscrew and Clamp |
| Bore size  | 3-30mm |
| Weight  | 7-450 g/pcs |
| packing | plastic bag +paper box +wooden box +wooden pallet |
1. Engineering: machine tools, foundry equipments, conveyors, compressors, painting systems, etc.
2. Pharmaceuticals& Food Processing: pulp mill blowers, conveyor in warehouse, agitators, grain, boiler, bakery machine, labeling machine, robots, etc.
3. Agriculture Industries: cultivator, rice winnower tractor, harvester, rice planter, farm equipment, etc.
4. Texitile Mills: looms, spinning, wrappers, high-speed auto looms, processing machine, twister, carding machine, ruler calendar machine, high speed winder, etc.
5. Printing Machinery: newspaper press, rotary machine, screen printer machine, linotype machine offset printer, etc.
6. Paper Industries: chipper roll grinder, cut off saw, edgers, flotation cell and chips saws, etc.
7. Building Construction Machinery: buffers, elevator floor polisher mixing machine, vibrator, hoists, crusher, etc.
8. Office Equipments: typewriter, plotters, camera, money drive, money sorting machine, data storage equipment, etc.
9. Glass and Plastic Industries: conveyor, carton sealers, grinders, creeper paper manufacturing machine, lintec backing, etc.
10. Home Appliances: vacuum cleaner, laundry machine, icecream machine, sewing machine, kitchen equipments, etc.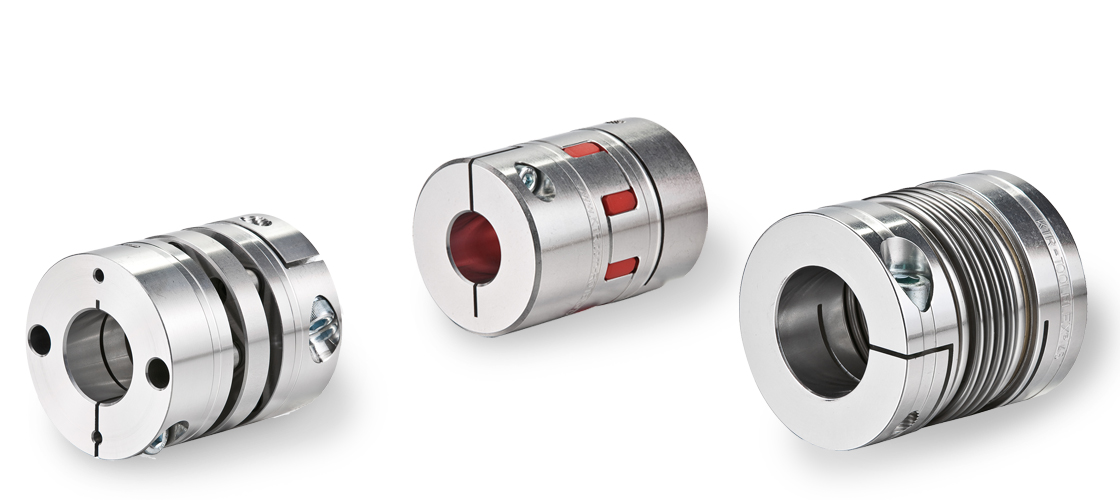 Specific Safety Guidelines for Installing and Using Servo Couplings
Servo couplings are crucial components in motion control systems, and their installation and usage require adherence to specific safety guidelines to ensure safe operation and prevent accidents. Here are some essential safety considerations:
Read the Manufacturer's Instructions:

Always read and follow the manufacturer's installation and usage instructions for the specific servo coupling model. Each coupling may have unique requirements and limitations that need to be understood before installation.

Inspect the Coupling:

Prior to installation, inspect the servo coupling for any signs of damage or defects. Do not use a coupling that appears to be damaged, as it may compromise the overall performance and safety of the system.

Proper Alignment:

Ensure the correct alignment of the shafts before installing the servo coupling. Misalignment can cause excessive stress on the coupling and lead to premature failure.

Secure Mounting:

Ensure that the servo coupling is securely mounted to the shafts and other components. Use appropriate fasteners and follow torque specifications provided by the manufacturer.

Use Safety Guards:

In some applications, moving parts of the servo coupling may pose a risk of entanglement or pinch points. Consider using safety guards or covers to protect personnel from potential hazards.

Stay within Load and Torque Ratings:

Do not exceed the maximum load and torque ratings specified by the manufacturer. Overloading the servo coupling can lead to catastrophic failure.

Regular Inspection and Maintenance:

Perform regular inspections of the servo coupling and associated components. Check for wear, misalignment, and any other issues that may affect the coupling's performance.

Operating Environment:

Consider the operating environment and choose a servo coupling material that can withstand the conditions, such as temperature, humidity, and exposure to chemicals.

Electric Safety:

If the servo coupling contains electrical components, follow electrical safety guidelines when installing and connecting these elements.

Training and Awareness:

Ensure that personnel involved in the installation, operation, and maintenance of the motion control system are adequately trained and aware of the safety guidelines and potential hazards.
Following these safety guidelines will help ensure the safe and efficient operation of the servo coupling and contribute to the overall safety of the motion control system and personnel involved.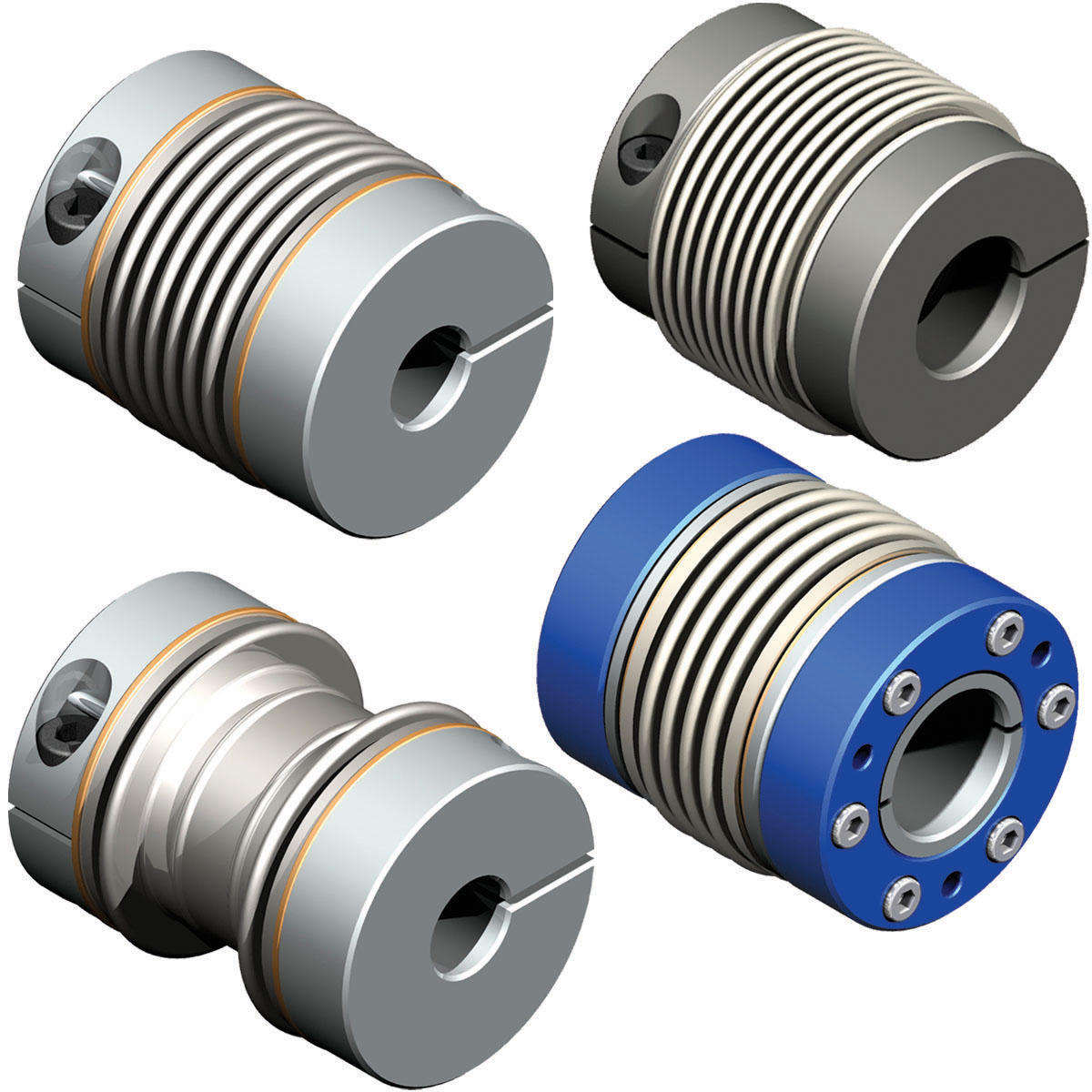 Handling Angular and Axial Misalignments Simultaneously with Servo Couplings
Servo couplings are designed to handle both angular and axial misalignments simultaneously, making them versatile components for motion control systems. Here's how they achieve this:
Angular Misalignment: Angular misalignment occurs when the motor shaft and the driven load shaft are not perfectly aligned, resulting in an angular offset between them. Servo couplings with flexible elements, such as bellows or beam couplings, can accommodate angular misalignment without inducing excessive stress on the components.
Axial Misalignment: Axial misalignment happens when there is a parallel displacement between the motor and the driven load along the shaft axis. Servo couplings with flexible elements allow for axial movement, absorbing any axial misalignment while maintaining torque transmission.
Combination of Both: Servo couplings are designed to handle the combination of angular and axial misalignments simultaneously. As the flexible elements of the coupling can move in multiple directions, they can compensate for both angular and axial deviations, ensuring smooth and efficient power transmission.
The ability of servo couplings to handle both angular and axial misalignments is vital in many motion control applications. It allows for greater flexibility in design and installation, as well as improved system performance and reduced wear on the components.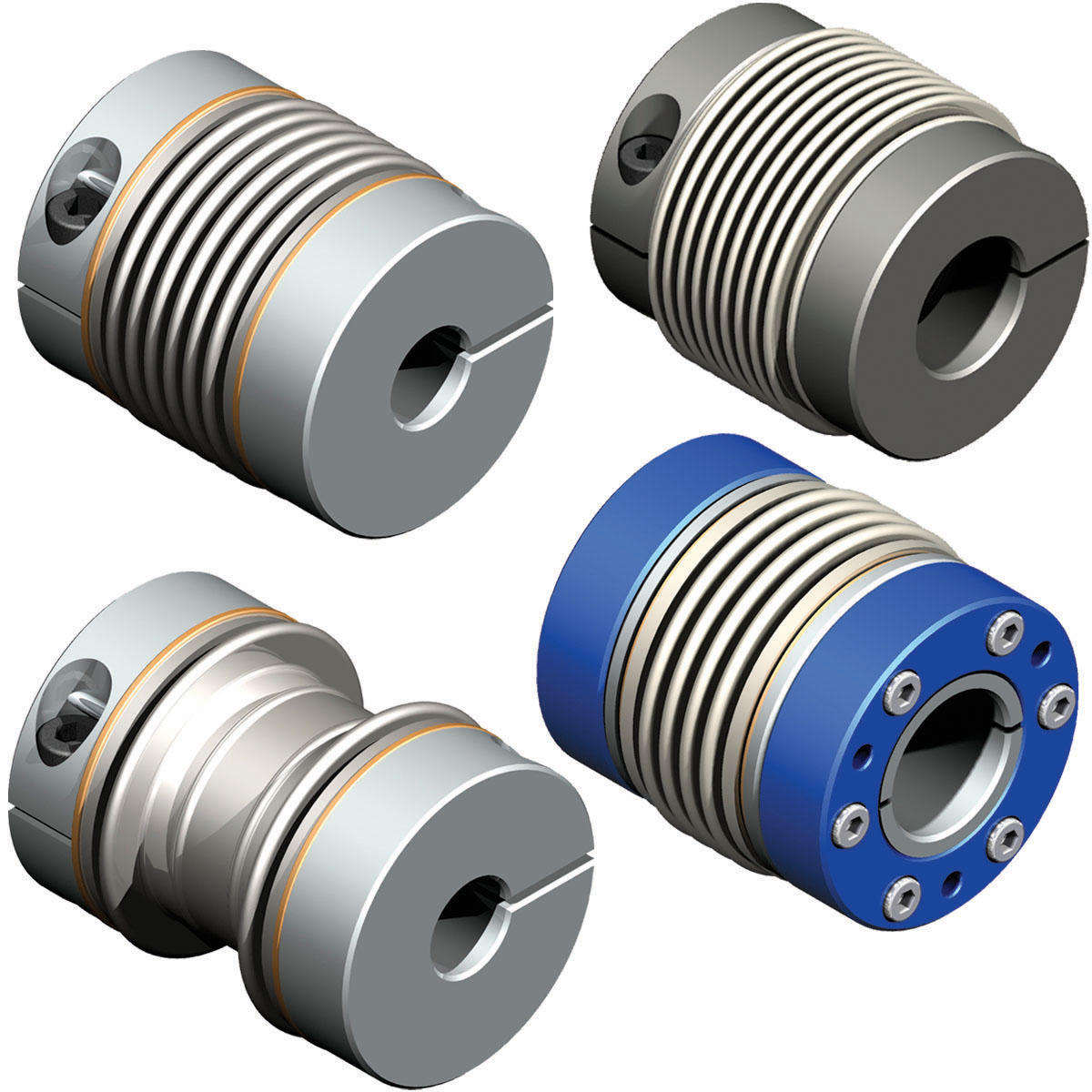 Types of Servo Couplings Used in Industrial Automation
Industrial automation often relies on servo couplings to achieve precise motion control and power transmission between servo motors and driven loads. Different types of servo couplings are available, each designed to suit specific application requirements. Here are some common types of servo couplings used in industrial automation:
Flexible Beam Couplings: Beam couplings are made of a single piece of material with cuts along the length of the coupling, resembling multiple helical beams. They offer flexibility in multiple directions and can handle angular and axial misalignments. Beam couplings are well-suited for applications that require high torsional rigidity and low inertia, making them ideal for high-speed and high-precision systems.
Bellows Couplings: Bellows couplings consist of a thin-walled metal bellows element that allows angular and axial misalignments. They provide excellent torsional stiffness and low backlash, making them suitable for applications requiring high precision and torque transmission. Bellows couplings are also known for their ability to handle high-speed applications while maintaining accuracy.
Oldham Couplings: Oldham couplings have three components: two hubs and a center disc. The center disc connects the hubs and allows misalignment compensation in two directions while eliminating backlash. These couplings are effective in applications that require high torque transmission and moderate misalignment tolerance.
Servo Motor Couplings: Servo motor couplings are specifically designed for use with servo motors. They are versatile and can come in various configurations, such as jaw-type, disk-type, or elastomeric couplings. They offer good misalignment compensation and are suitable for medium- to high-torque applications with moderate to high precision requirements.
Disc Couplings: Disc couplings consist of thin metal discs stacked alternately to allow angular misalignment. They offer high torsional stiffness and can handle high torque loads while maintaining accurate motion. Disc couplings are commonly used in high-performance servo motor applications where precision and reliability are critical.
Jaw Couplings: Jaw couplings have two hubs with elastomeric elements in between. They are capable of compensating for small amounts of angular, parallel, and axial misalignments. Jaw couplings are popular in light to medium-duty applications due to their simplicity, cost-effectiveness, and ease of installation.
When selecting a servo coupling for industrial automation, it is essential to consider factors such as torque capacity, misalignment compensation, speed, precision, and environmental conditions. Each type of servo coupling offers distinct advantages and limitations, so choosing the most suitable type will depend on the specific requirements of the application.



editor by CX 2023-10-09