Product Description
| | |
| --- | --- |
| Product Name | Oldham coupling |
| Material | Aluminum  |
| Type | OC16-63 |
| Structure  | Setscrew and Clamp |
| Bore size  | 3-30mm |
| Weight  | 7-450 g/pcs |
| packing | plastic bag +paper box +wooden box +wooden pallet |
1. Engineering: machine tools, foundry equipments, conveyors, compressors, painting systems, etc.
2. Pharmaceuticals& Food Processing: pulp mill blowers, conveyor in warehouse, agitators, grain, boiler, bakery machine, labeling machine, robots, etc.
3. Agriculture Industries: cultivator, rice winnower tractor, harvester, rice planter, farm equipment, etc.
4. Texitile Mills: looms, spinning, wrappers, high-speed auto looms, processing machine, twister, carding machine, ruler calendar machine, high speed winder, etc.
5. Printing Machinery: newspaper press, rotary machine, screen printer machine, linotype machine offset printer, etc.
6. Paper Industries: chipper roll grinder, cut off saw, edgers, flotation cell and chips saws, etc.
7. Building Construction Machinery: buffers, elevator floor polisher mixing machine, vibrator, hoists, crusher, etc.
8. Office Equipments: typewriter, plotters, camera, money drive, money sorting machine, data storage equipment, etc.
9. Glass and Plastic Industries: conveyor, carton sealers, grinders, creeper paper manufacturing machine, lintec backing, etc.
10. Home Appliances: vacuum cleaner, laundry machine, icecream machine, sewing machine, kitchen equipments, etc.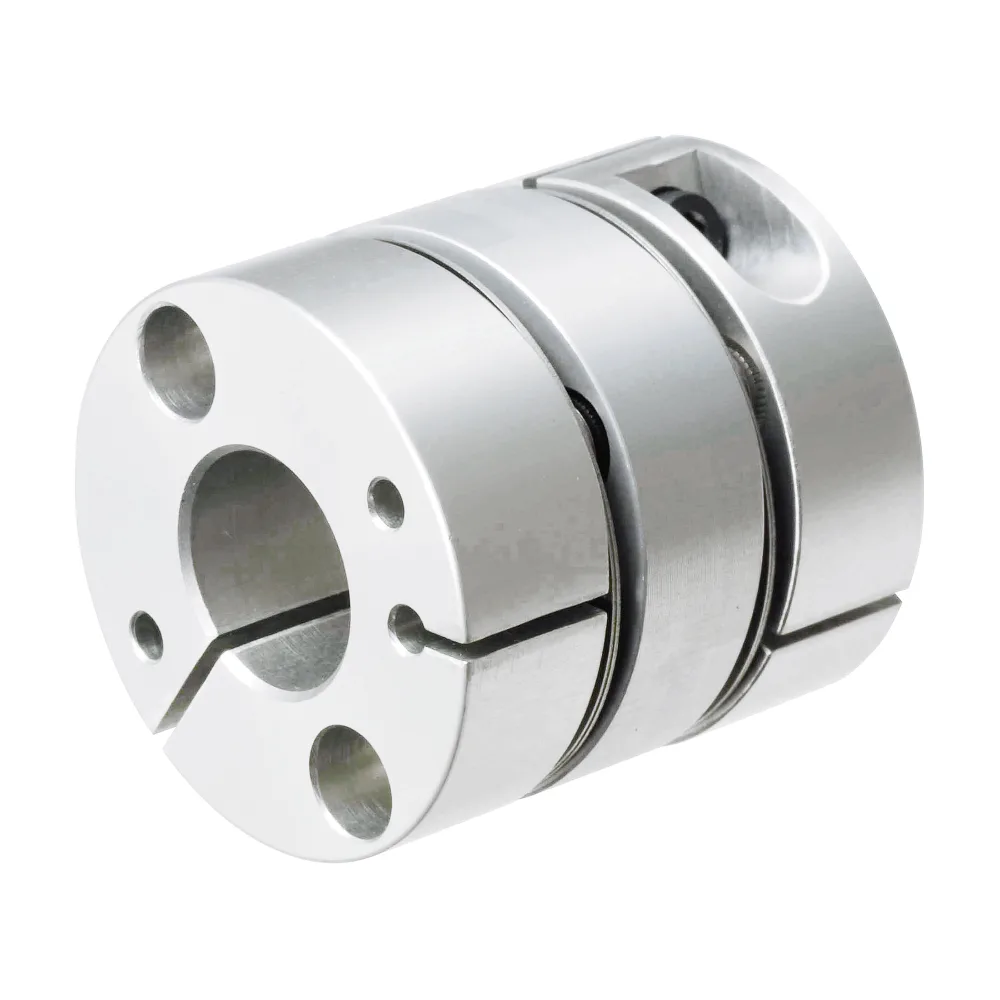 Explaining Torque Density in Relation to Servo Couplings
Torque density is a critical concept in servo couplings that relates to the amount of torque a coupling can transmit relative to its size and weight. It is a measure of the coupling's ability to handle high torque loads efficiently while maintaining a compact and lightweight design. Torque density plays a crucial role in motion control applications where space and weight are significant considerations.
A servo coupling with high torque density can transmit substantial torque without adding excessive bulk or weight to the system. This is especially important in applications where minimizing inertia and maximizing responsiveness are essential for precise motion control. By having a high torque density, the servo coupling can handle high torque requirements while contributing to the overall dynamic performance of the system.
Various factors contribute to the torque density of a servo coupling:
Material Selection: The choice of materials impacts the coupling's strength and stiffness. High-strength materials with low weight, such as high-grade aluminum alloys or lightweight composites, can significantly improve torque density.
Design: The design of the coupling, including the shape and thickness of the flexible elements, affects its torque transmission capability. Optimizing the design for torque transmission efficiency can enhance torque density.
Flexibility: The coupling's flexibility allows it to accommodate misalignments and reduce stress concentrations, contributing to its ability to handle high torque loads effectively.
Performance Ratings: Manufacturers often provide torque ratings for their servo couplings. These ratings indicate the maximum torque the coupling can transmit, helping users assess the coupling's torque density in relation to its size and weight.
Choosing a servo coupling with high torque density is advantageous as it allows for compact and lightweight designs, reduces inertia, and improves the overall performance and responsiveness of the motion control system. It also helps prevent over-sizing the coupling, leading to cost savings and space optimization in the application.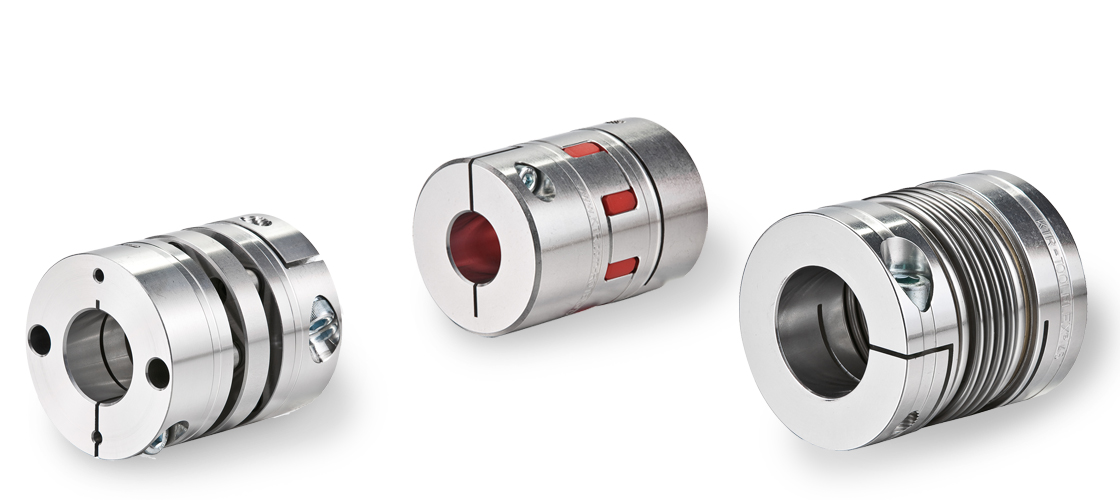 Maintenance Practices to Prolong the Life of Servo Couplings
Regular maintenance is essential to ensure the longevity and optimal performance of servo couplings. Here are some maintenance practices that should be followed:
Visual Inspection: Perform periodic visual inspections of the servo coupling to check for signs of wear, damage, or misalignment. Look for cracks, corrosion, or any other abnormalities that may affect the coupling's performance.
Lubrication: If the servo coupling requires lubrication, follow the manufacturer's recommendations for the appropriate lubricant type and interval. Proper lubrication helps reduce friction, wear, and heat generation, extending the coupling's lifespan.
Torque Checks: Periodically check the torque of the coupling fasteners to ensure they are properly tightened. Loose fasteners can lead to misalignment and premature wear.
Alignment Verification: Verify the alignment of the servo coupling and correct any misalignments. Proper alignment ensures efficient power transmission and reduces unnecessary stress on the components.
Environmental Protection: Protect the servo coupling from environmental factors that can cause damage, such as dust, moisture, and chemicals. Consider using protective covers or seals if the application requires it.
Load Analysis: Regularly analyze the loads on the servo coupling to ensure it is operating within its rated capacity. Avoid subjecting the coupling to excessive loads that could lead to premature failure.
Operating Conditions: Monitor and maintain the operating conditions within the recommended parameters. High temperatures, excessive vibrations, or rapid temperature changes can adversely affect the coupling's performance.
Replacement Schedule: Establish a replacement schedule based on the manufacturer's recommendations and the servo coupling's expected service life. Replace the coupling when it reaches the end of its useful life to prevent unexpected failures.
Proper Handling: Ensure proper handling during installation, maintenance, and removal. Avoid applying excessive force or shock that could damage the coupling.
Training: Provide training to maintenance personnel on the proper procedures for handling and maintaining the servo couplings. Properly trained staff can identify potential issues and take appropriate actions to prevent damage.
By adhering to these maintenance practices, servo couplings can operate at their best, providing reliable and efficient motion control while extending their service life.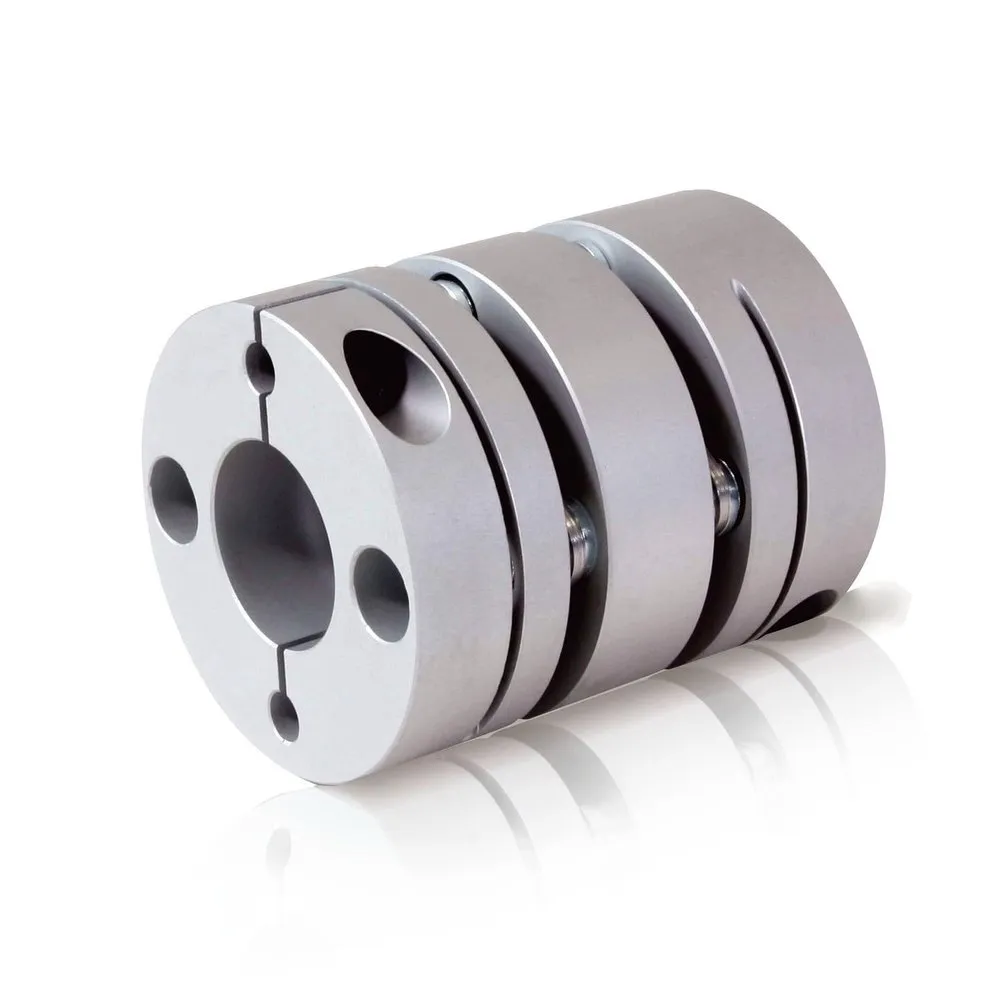 Finding Reputable Suppliers or Manufacturers of Servo Couplings for Specific Automation Needs
When looking for high-quality servo couplings to meet your specific automation needs, it's essential to find reputable suppliers or manufacturers. Here are some methods and resources to help you in your search:
1. Online Search Engines:

Use popular search engines like Google or Bing to find suppliers and manufacturers of servo couplings. Try using specific keywords related to your automation needs, such as "high-torque servo couplings" or "precision motion control couplings."

2. Industry Directories:

Check industry directories and databases that list suppliers and manufacturers of motion control components. Websites like Thomasnet, GlobalSpec, and Alibaba can be helpful in finding reputable companies.

3. Trade Shows and Conferences:

Attend industry-specific trade shows, exhibitions, and conferences related to automation and motion control. These events often feature numerous suppliers and manufacturers showcasing their products, giving you a chance to interact directly with them.

4. Motion Control Associations:

Explore websites and directories of motion control associations or societies. They often have lists of member companies that are reputable and adhere to industry standards.

5. Online Marketplaces:

Visit online marketplaces like Amazon, eBay, or specialized platforms for industrial equipment. While using these platforms, it's crucial to verify the seller's reputation and read customer reviews.

6. Industry Forums and Communities:

Participate in online forums or communities related to automation and motion control. Here, you can seek recommendations from experienced professionals or inquire about their experiences with specific suppliers or manufacturers.

7. Recommendations:

Ask for recommendations from colleagues, peers, or industry experts who have experience in automation and have worked with servo couplings. Their insights can lead you to reliable suppliers.

8. Supplier Websites:

Visit the websites of potential suppliers or manufacturers. Look for information about their product offerings, certifications, manufacturing processes, and customer reviews or testimonials.

9. Request for Quotations:

Contact multiple suppliers and request quotations based on your specific requirements. Compare the offerings, technical support, and pricing before making a decision.

10. Technical Support and Customization:

Consider suppliers or manufacturers who offer technical support and the option for customization to ensure that the servo couplings meet your precise automation needs.
Remember to assess the supplier's reputation, product quality, certifications, and customer service before making a purchase. Taking the time to research and choose a reputable supplier will help ensure that you receive high-quality servo couplings that meet your specific automation requirements.



editor by CX 2023-09-21