Product Description
GW Type GW-34X58 Motor Shaft Coupler Servo Shaft Coupling

GW Type GW-34X58 Motor Shaft Coupler Servo Shaft Coupling

| | | | | | | | | |
| --- | --- | --- | --- | --- | --- | --- | --- | --- |
| model parameter | common bore diameter d1,d2 | ΦD | L | LF | LP | d3 | S | tightening screw torque(N.M) |
| GW-19X34 | 3,4,5,6,6.35,7,8 | 19 | 34 | 9.1 | 5.2 | Φ9 | 1.8 | 1 |
| GW-26X44.5 | 5,6,6.35,7,8,9,9.525,10,11,12,14 | 26 | 44.5 | 11.65 | 6.5 | Φ12.5 | 2.6 | 1.5 |
| GW-32X54 | 5,6,6.35,7,8,9,9.525,10,11,12,12.7,14,15, | 32 | 54 | 12.25 | 9.5 | Φ15 | 3.5 | 1.5 |
| GW-34X58 | 5,6,6.35,7,8,9,9.525,10,11,12,12.7,14,15,16 | 34 | 58 | 14.25 | 9.5 | Φ16 | 3.5 | 2.5 |
| GW-39X65.5 | 8,9,9.525,10,11,12,12.7,14,15,16,17,18,19 | 39 | 65.5 | 14.9 | 11.2 | Φ19.3 | 4.5 | 2.5 |
| GW-44X65.5 | 8,9,9.525,10,11,12,12.7,14,15,16,17,18,19,20,22,24 | 44 | 65.5 | 14.9 | 11.2 | Φ22.5 | 4.5 | 2.5 |
| GW-50X80 | 8,9,9.525,10,11,12,12.7,14,15,16,17,18,19,20,22,24,25 | 50 | 80 | 20.6 | 12.2 | Φ23 | 4.8 | 7 |
| GW-56X83 | 10,12,14,15,16,17,18,19,20,22,24,25,28,30,32 | 56 | 83 | 19.75 | 13.5 | Φ32.5 | 5.5 | 7 |
| GW-68X97 | 12,14,15,16,17,18,19,20,22,24,25,28,30,32,35,38 | 68 | 97 | 23.35 | 15.7 | Φ38.3 | 6.3 | 12 |
| GW-82X128 | 17,18,19,20,22,24,25,28,30,32,35,38,40,42 | 82 | 128 | 30 | 22 | Φ45.5 | 8 | 20 |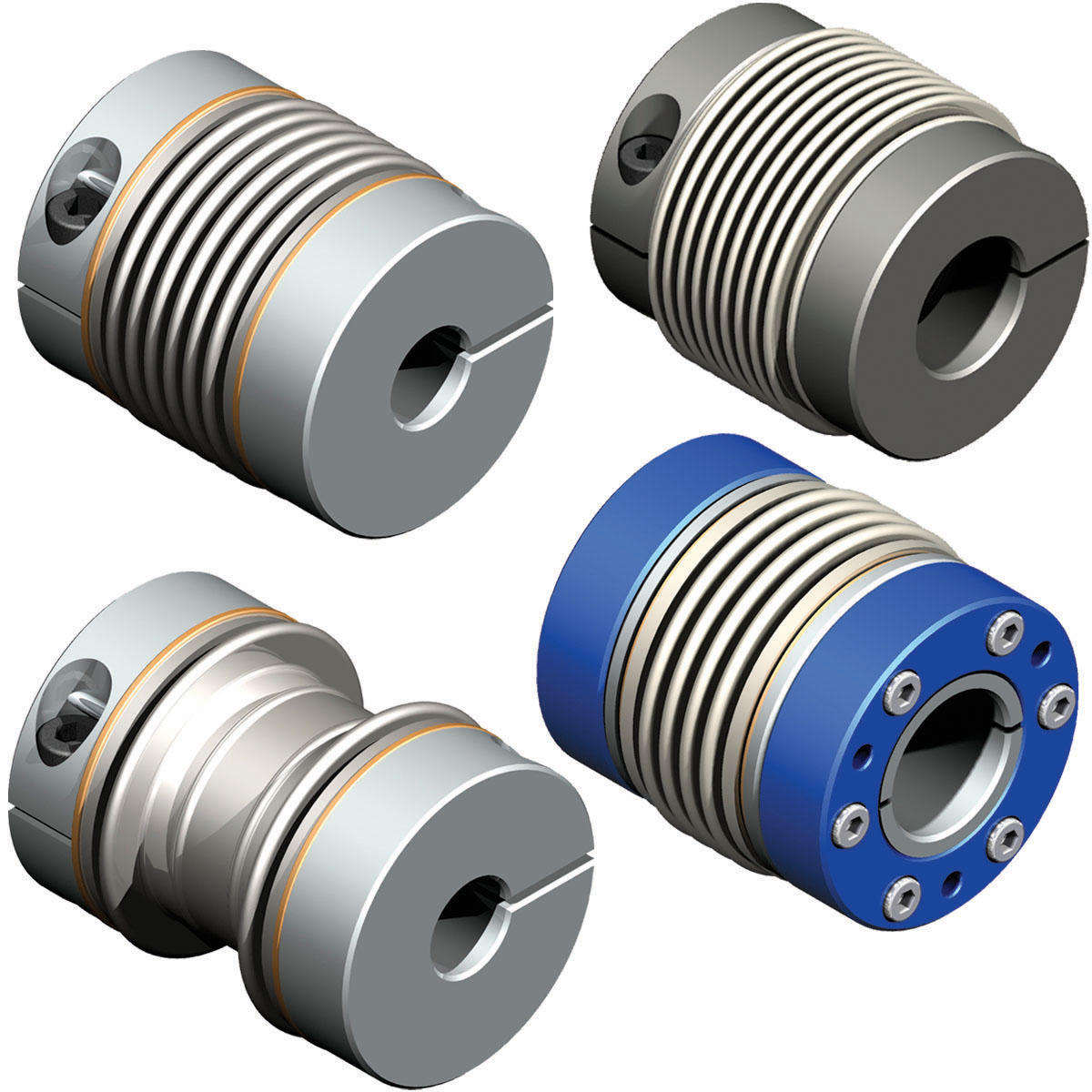 Comparison between Couplings with High Torsional Stiffness and Low Torsional Stiffness
Couplings used in motion control systems can vary significantly in their torsional stiffness, which is a crucial characteristic that affects their performance and behavior. Let's explore the differences between couplings with high torsional stiffness and low torsional stiffness:
Torsional Stiffness:

Torsional stiffness refers to the resistance of a coupling to rotational deflection or twisting under the influence of a torque. Couplings with high torsional stiffness offer greater resistance to twisting, while those with low torsional stiffness are more flexible and can accommodate more significant torsional deflections.

Response to Torque:

Couplings with high torsional stiffness transmit torque more efficiently from one shaft to another, as they minimize torsional deflection. This characteristic is advantageous in applications where precise torque transmission and minimal power loss are essential. On the other hand, couplings with low torsional stiffness are better at absorbing shocks and torsional vibrations, making them suitable for applications where dampening is required.

Misalignment Compensation:

Couplings with high torsional stiffness are less forgiving when it comes to misalignment between shafts. They require more accurate alignment to prevent excessive stress on the coupling and connected components. In contrast, couplings with low torsional stiffness can accommodate some degree of misalignment, reducing the need for precise alignment during installation.

Resonance and Natural Frequency:

Couplings with high torsional stiffness have higher natural frequencies and are less prone to resonance. This characteristic is beneficial in high-speed applications where avoiding resonance is critical to prevent damaging vibrations. Couplings with low torsional stiffness, on the other hand, may have lower natural frequencies and need careful consideration to avoid resonance-related issues.

Stress on Connected Equipment:

High torsional stiffness couplings can transfer torsional loads more directly to connected equipment, which may increase the stress on other system components. Low torsional stiffness couplings can act as vibration isolators, reducing the impact of torsional loads on connected equipment.

Application Suitability:

The choice between high and low torsional stiffness couplings depends on the specific requirements of the application. High torsional stiffness couplings are suitable for applications where precise torque transmission and accuracy are crucial, such as CNC machines and robotics. Low torsional stiffness couplings are ideal for applications involving misalignment, shock absorption, and vibration dampening, such as printing machinery and conveyor systems.
Ultimately, the selection of a coupling with high or low torsional stiffness depends on the specific needs and performance requirements of the motion control system, ensuring optimal functionality and efficiency in the application.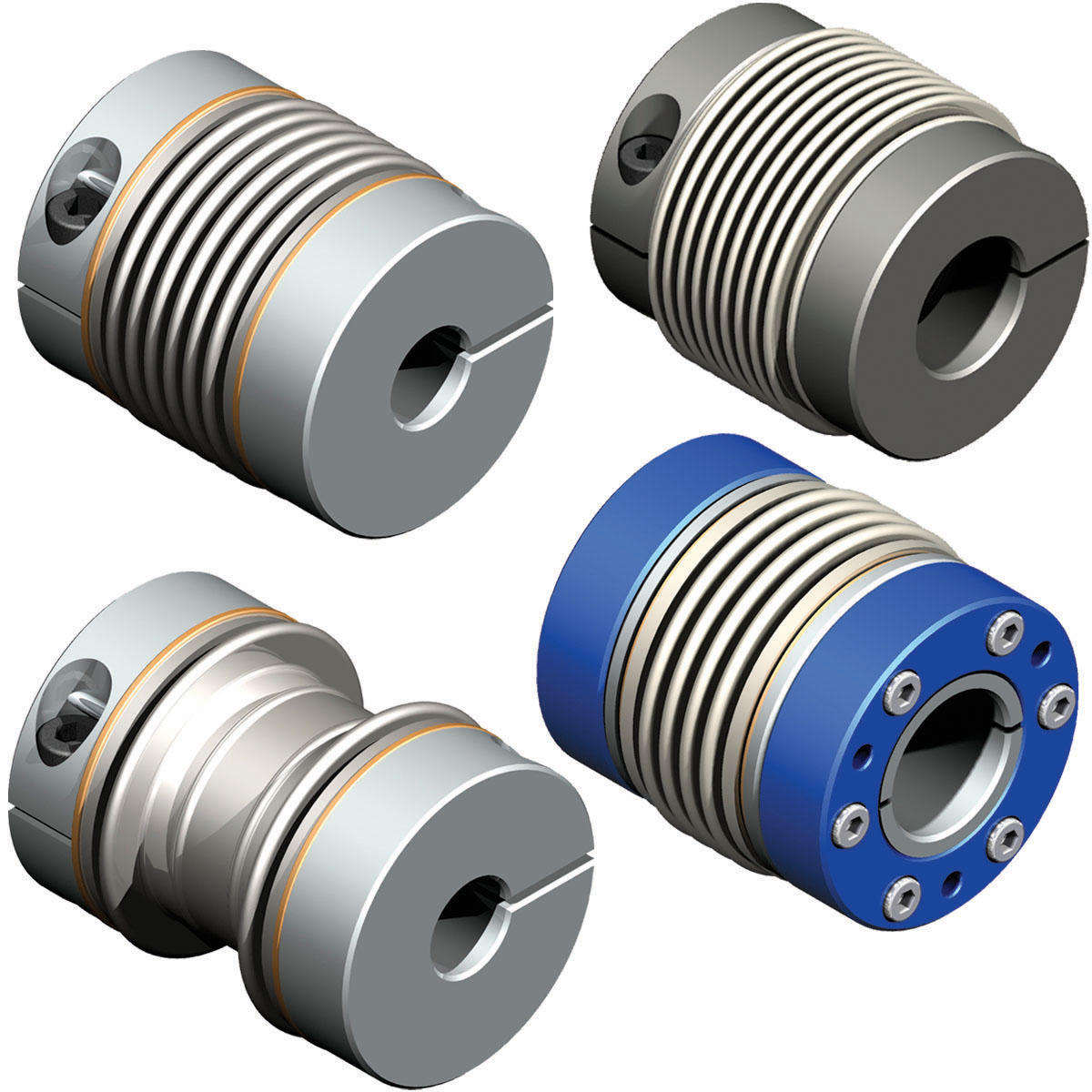 Handling Angular and Axial Misalignments Simultaneously with Servo Couplings
Servo couplings are designed to handle both angular and axial misalignments simultaneously, making them versatile components for motion control systems. Here's how they achieve this:
Angular Misalignment: Angular misalignment occurs when the motor shaft and the driven load shaft are not perfectly aligned, resulting in an angular offset between them. Servo couplings with flexible elements, such as bellows or beam couplings, can accommodate angular misalignment without inducing excessive stress on the components.
Axial Misalignment: Axial misalignment happens when there is a parallel displacement between the motor and the driven load along the shaft axis. Servo couplings with flexible elements allow for axial movement, absorbing any axial misalignment while maintaining torque transmission.
Combination of Both: Servo couplings are designed to handle the combination of angular and axial misalignments simultaneously. As the flexible elements of the coupling can move in multiple directions, they can compensate for both angular and axial deviations, ensuring smooth and efficient power transmission.
The ability of servo couplings to handle both angular and axial misalignments is vital in many motion control applications. It allows for greater flexibility in design and installation, as well as improved system performance and reduced wear on the components.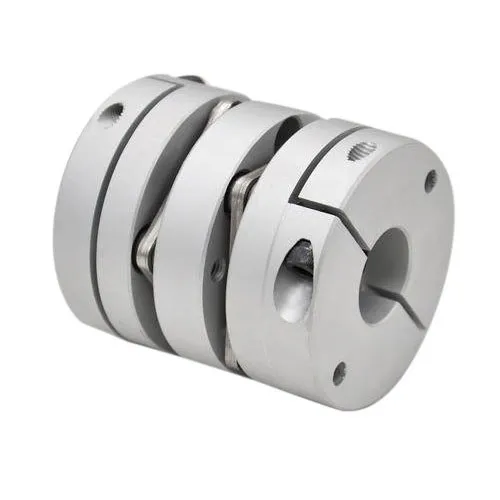 How to Choose the Right Servo Coupling for Specific Motion Control Applications
Choosing the right servo coupling is crucial for achieving optimal performance and reliability in motion control applications. Here are the key steps to help you select the most suitable servo coupling for your specific application:
Identify Application Requirements: Start by understanding the specific requirements of your motion control application. Consider factors such as torque and speed requirements, misalignment compensation needed, environmental conditions, and the level of precision and repeatability required.
Consider Torque Capacity: Determine the maximum torque that the servo coupling needs to transmit. Choose a coupling with a torque capacity that exceeds the peak torque in your application to ensure safety and prevent premature failure.
Evaluate Misalignment Compensation: Assess the type and amount of misalignment that may occur between the servo motor and the driven load. Different coupling types offer varying degrees of misalignment compensation, such as angular, axial, and parallel misalignment. Select a coupling that can accommodate the expected misalignments to prevent excessive loads on the motor and bearings.
Examine Speed and Precision: Consider the speed at which the application will operate and the required level of precision. High-speed applications may require couplings with low inertia and high torsional stiffness to minimize vibration and ensure accurate motion control.
Review Backlash and Torsional Stiffness: Backlash can impact motion accuracy, especially in reversing applications. Look for couplings with low backlash to maintain precise bidirectional control. Additionally, evaluate the torsional stiffness of the coupling to ensure efficient power transmission and response.
Check Environmental Compatibility: Consider the operating environment, including temperature, humidity, and exposure to chemicals or contaminants. Choose a servo coupling made from materials that can withstand the specific environmental conditions without compromising performance or lifespan.
Assess Installation and Maintenance: Evaluate the ease of installation and any maintenance requirements of the coupling. Some couplings may require periodic lubrication or replacement of elastomeric elements. Opt for a coupling that is easy to install and maintain to minimize downtime and servicing costs.
Seek Expert Advice: If you are unsure about the best servo coupling for your application, consult with experts or engineers experienced in motion control systems. They can provide valuable insights and recommend suitable couplings based on your specific needs.
By carefully considering these factors and following the steps outlined above, you can choose the right servo coupling that matches your motion control application's requirements. A well-chosen coupling will ensure smooth and accurate motion, improve system performance, and extend the lifespan of your servo motor and driven load.



editor by CX 2023-08-11