Product Description
Product Description
DO NOT worry about PRICE, we are manufacturer.
DO NOT worry about QUALITY, we have 16 years experience.
DO NOT worry about AFTER-SALES, we are 24 hours online.
Features :
1. The main body is made of high strength aluminum alloy
2. Zero backlash, suitable for forward and reverse rotation
3.Colloid is made of polyurethane, which has good wear resistance
4.Oil resistance and electrical insulation, the middle elasticbody can absorb vibration
5. Compensate radial, angular and axial deviations
6. Removable design for easy installation
7. Tightening method of positioning screw
Suitable for a wide range of devices
    CNC lathes                                                Optical inspection equipment
                     Module slider                                                                 Servo motor
Company Profile
Certifications
Packaging & Shipping
All products will be well packed with standard export wooden case or
cartons.
Shafts packed with paper tube or plastic bag;
Linear guideways or lead screwswrapped with film or plastic bag;
Guarantee well protected against dampness,moisture, rust and shock.
Our Advantages
FAQ
Q1: Do you have a catalogue? Can you send me the catalogue to have a check of all your products?
A: Yes , We have product catalogue.Please contact us on line or send an Email to sending the catalogue.
 
Q2: I can't find the product on your catalogue, can you make this product for me?
A: Our catalogue shows most of our products,but not all.So just let us know what product do you need.
Q3 : Can you make customized products and customized packing?
A: Yes.We made a lot of customized products for our customer before.And we have many moulds for our customers already.About customized packing,we can put your Logo or other info on the packing.There is no problem.Just have to point out that ,it will cause some additional cost.
Q4: Can you provide samples ? Are the samples free ?
A: Yes,we can provide samples.Normally,we provide 1-2pcs free samples for test or quality checking.But you have to pay for the shipping cos.If you need many items, or need more qty for each item,we will charge for the samples.
Any requirements or question,Welcome to "Send" us an e-mail Now!
It's our great honor to do services for you! You also can get the FREE SAMPLES soon.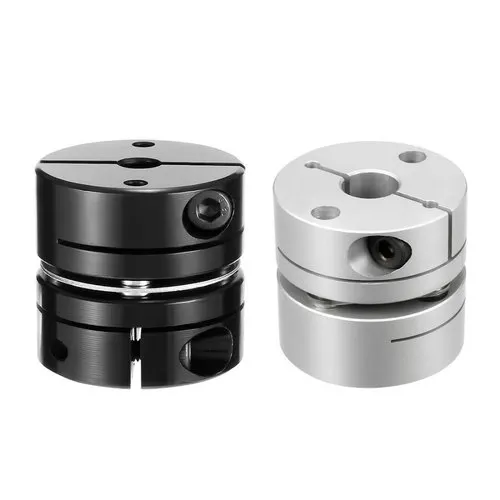 Contributing to Accuracy and Repeatability in Motion Systems
Servo couplings play a crucial role in improving the accuracy and repeatability of motion systems by addressing several key factors that influence performance:
Flexibility and Misalignment Compensation: Servo couplings are designed to be flexible, allowing them to accommodate small misalignments between the motor and the driven load. This flexibility helps prevent mechanical binding and reduces stress on the motor and bearings, ensuring smoother and more accurate motion.
Backlash Minimization: Backlash is the play or clearance between the mating teeth or elements of a coupling. It can introduce errors in motion systems, leading to inaccuracies and reduced repeatability. Servo couplings, especially zero-backlash types, are engineered to minimize or eliminate backlash, providing precise and immediate response to changes in direction and velocity.
Inertia Reduction: Inertia refers to the resistance of an object to changes in its state of motion. Servo couplings with low mass and compact designs contribute to reducing the overall inertia in the system. Lower inertia allows for faster acceleration and deceleration, improving the system's responsiveness and accuracy.
High Torque Transmission: Servo couplings are capable of transmitting high torque efficiently, ensuring that the motion system can handle the required loads without slippage or power loss. This high torque capacity is vital for maintaining accuracy in high-power applications.
Vibration Damping: Vibrations can negatively impact the accuracy and repeatability of motion systems. Servo couplings with damping properties can absorb and dampen vibrations, preventing resonance and oscillations that could affect precision.
Consistent Performance: Servo couplings are manufactured to strict tolerances, ensuring uniformity and consistency in their performance. This uniformity contributes to reliable and repeatable motion control, critical in applications requiring precise positioning and motion.
By addressing these factors, servo couplings enable motion systems to achieve higher levels of accuracy and repeatability, making them suitable for applications such as CNC machining, robotics, semiconductor manufacturing, medical devices, and more. The improved precision and reliability provided by servo couplings lead to higher product quality, increased productivity, and reduced downtime in various industrial processes.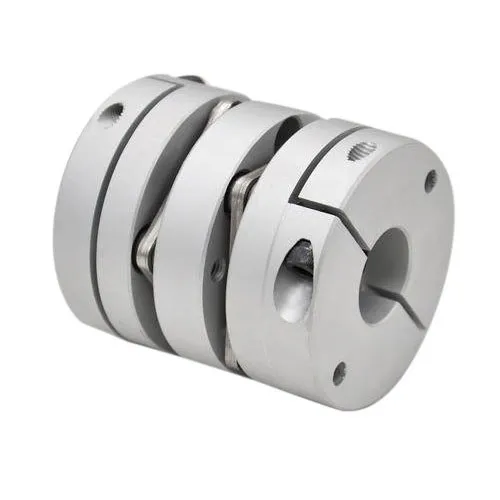 Specialized Servo Couplings for Harsh Environments and Corrosive Conditions
Yes, there are specialized servo couplings specifically designed for use in harsh environments or corrosive conditions. These couplings are engineered with materials and features that provide enhanced durability and resistance to environmental factors. Here are some types of specialized servo couplings for such conditions:
Stainless Steel Servo Couplings: Stainless steel couplings are highly corrosion-resistant and suitable for applications where exposure to moisture, chemicals, or corrosive substances is a concern. They offer excellent performance in harsh and corrosive environments.
Plastic Servo Couplings: Plastic couplings, made from materials like polyurethane or PEEK, are resistant to corrosion and chemicals. They are ideal for applications that involve exposure to aggressive substances and where metallic couplings may not be suitable.
Hermetic Sealing: Some servo couplings come with hermetic sealing, providing an airtight and watertight enclosure. These couplings are used in environments where ingress of dust, moisture, or other contaminants must be prevented.
Coated Surfaces: Certain servo couplings feature coatings like zinc, nickel, or chrome to provide an additional layer of protection against corrosion and wear. These coatings can extend the lifespan of the coupling in demanding environments.
Non-Metallic Elements: Specialized servo couplings may use non-metallic elements, such as composite materials, to improve corrosion resistance while maintaining flexibility and torque transmission capabilities.
When selecting a servo coupling for harsh environments or corrosive conditions, it's essential to consider factors like the specific corrosive agents, operating temperature, and the coupling's compatibility with the application requirements. Using the right specialized servo coupling can ensure reliable and long-lasting performance in challenging industrial settings.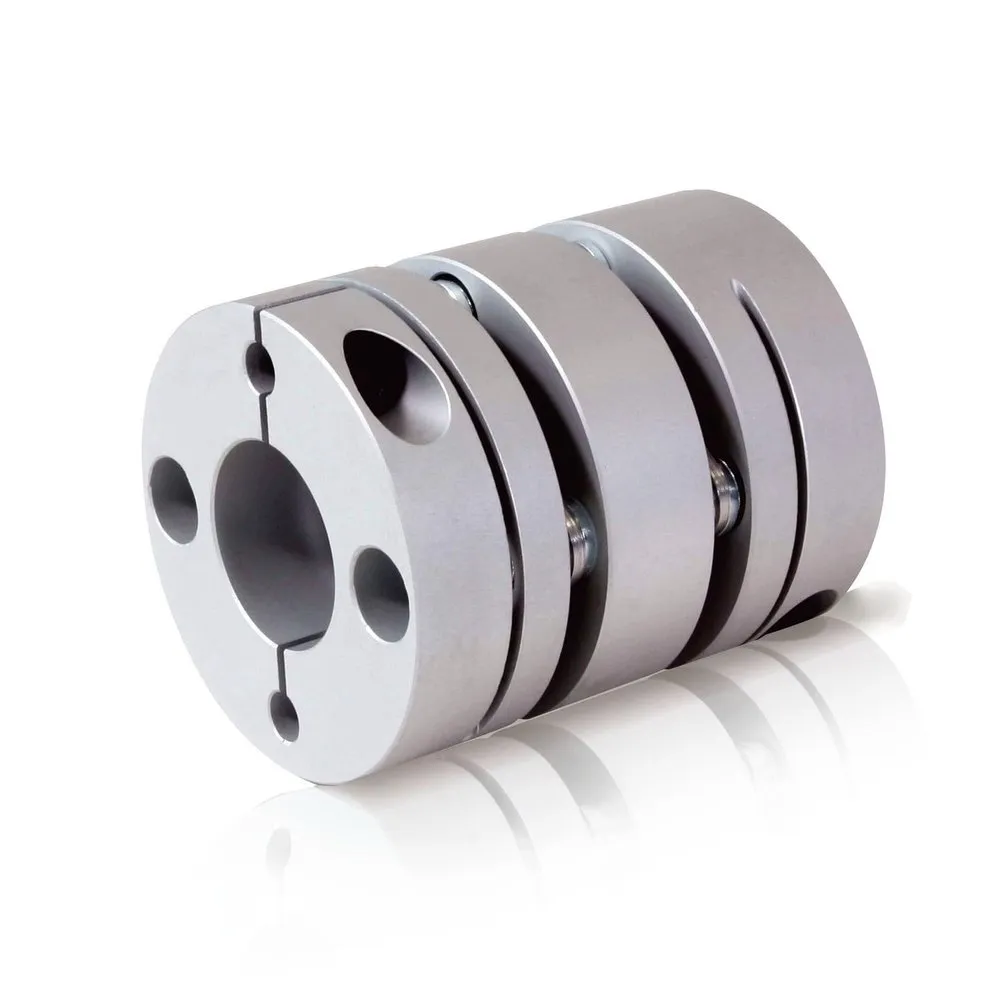 Finding Reputable Suppliers or Manufacturers of Servo Couplings for Specific Automation Needs
When looking for high-quality servo couplings to meet your specific automation needs, it's essential to find reputable suppliers or manufacturers. Here are some methods and resources to help you in your search:
1. Online Search Engines:

Use popular search engines like Google or Bing to find suppliers and manufacturers of servo couplings. Try using specific keywords related to your automation needs, such as "high-torque servo couplings" or "precision motion control couplings."

2. Industry Directories:

Check industry directories and databases that list suppliers and manufacturers of motion control components. Websites like Thomasnet, GlobalSpec, and Alibaba can be helpful in finding reputable companies.

3. Trade Shows and Conferences:

Attend industry-specific trade shows, exhibitions, and conferences related to automation and motion control. These events often feature numerous suppliers and manufacturers showcasing their products, giving you a chance to interact directly with them.

4. Motion Control Associations:

Explore websites and directories of motion control associations or societies. They often have lists of member companies that are reputable and adhere to industry standards.

5. Online Marketplaces:

Visit online marketplaces like Amazon, eBay, or specialized platforms for industrial equipment. While using these platforms, it's crucial to verify the seller's reputation and read customer reviews.

6. Industry Forums and Communities:

Participate in online forums or communities related to automation and motion control. Here, you can seek recommendations from experienced professionals or inquire about their experiences with specific suppliers or manufacturers.

7. Recommendations:

Ask for recommendations from colleagues, peers, or industry experts who have experience in automation and have worked with servo couplings. Their insights can lead you to reliable suppliers.

8. Supplier Websites:

Visit the websites of potential suppliers or manufacturers. Look for information about their product offerings, certifications, manufacturing processes, and customer reviews or testimonials.

9. Request for Quotations:

Contact multiple suppliers and request quotations based on your specific requirements. Compare the offerings, technical support, and pricing before making a decision.

10. Technical Support and Customization:

Consider suppliers or manufacturers who offer technical support and the option for customization to ensure that the servo couplings meet your precise automation needs.
Remember to assess the supplier's reputation, product quality, certifications, and customer service before making a purchase. Taking the time to research and choose a reputable supplier will help ensure that you receive high-quality servo couplings that meet your specific automation requirements.



editor by CX 2023-11-21